The buzz cut is one of the trendy and stylish haircuts these days. Hollywood celebrities like Ryan Reynolds, Justin Timberlake, and Tom Hardy have sported this style. Besides, it's clean-looking, easy to groom, and makes your face look young. So if you're also planning to try on this look, you might as well get one of the best hair clippers for buzz cut.
CLIPPER
BRAND
EXPERT RATING
CHECK PRICE
Oster Classic 76
Hair Clipper

Check Price

Philips Norelco 5100
Beard and Hair
Trimmer

Check Price

Remington Shortcut
Pro Self-Haircut Kit

Check Price
What is the buzz cut?
Buzz cuts are any hairstyles that have been done through the use of a clipper. It's called as such due to the 'buzzing' sound that the clipper makes during grooming. It's actually a general term for a variety of other haircuts that we have discussed below.
Moreover, buzz cuts are an old-time favorite among men, and with some women also going for this bold look. It's classy and very comfortable, especially if you don't have the luxury of time to groom a headful of hair every morning.
Aside from that, buzz cuts suit almost any occasion. It looks good at work and even in black tie events. With that, your hair becomes one less of a headache.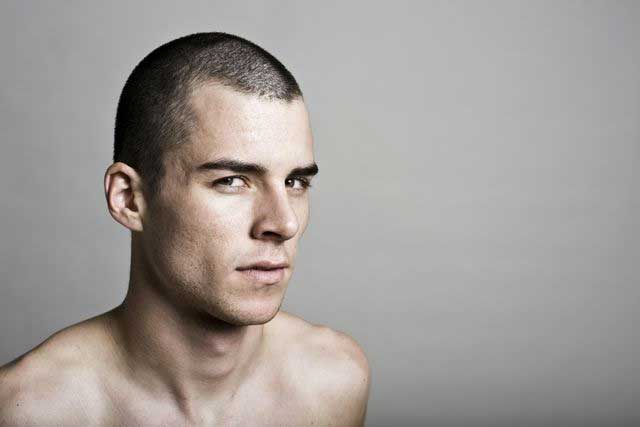 Varieties of buzz cut
Before you purchase the best hair clippers for buzz cut, make sure that you checked these popular types of buzz cuts. Look which one suits your face best:
-Crew cut
A crew cut is one of the famous varieties of buzz cut. It's tapered thinly on the side (also called fade) but with a thicker top. This is popular among young schoolboys and adults who want a clean-looking haircut without losing large swaths of their locks. With this, crew cut allows for styling options like the mid fade, side-swept, parted cut, and so on.
-Faded buzz cut
The faded buzz cut is almost similar to the military cut and crew cut. Basically, there's no hair near your ears and you'll build up with a thin layer up to the top. This way, you can still have texture left while enjoying the low-maintenance nature of the buzz cut.
-Flat top
Flattops are similar to a crew cut, but the hair on the top is trimmed perfectly to produce a flat-looking surface. It has a geometric appeal to it as well as a suave look that even younger men find interesting.
-Ivy League
The Ivy League is actually a type of crew cut that also goes by the name Princeton or Harvard Clip. It's basically a crew cut, but the front of the top of the hair has a longer length. This allows for styling and to hide the hairline. Just take a look at Ryan Gosling, and you'll see how this will appear.
-Butch cut
For the butch cut, the sides are tapered the same way in the crew cut. However, the top is trimmed short in every angle. This results in a clean-looking buzz cut without taking too much of the hair.
-Military buzz cut
The military buzz cut is a straightforward haircut that tapers the entire hair in similar, thin lengths. Usually, this is done with the smallest clipper attachment or nothing at all to take off as much length as possible. Be careful in choosing this one as it will definitely highlight any bumps and bald spots that you have.
-Burr buzz cut
A burr buzz cut simply pertains to the shortest possible buzz cut. It's often done with clipper guard numbers 1, 2, and 3. This is a great way to accentuate your widow's peak.
Will it look good on me?
Well, not all haircuts look good on all guys. So if you're planning to get a buzz cut, you surely have something to consider.
First of all, do you have scars or bumps on your scalp? If so, then you should know that a buzz cut will expose all of it, depending at least on how close the shave is to your scalp. But if you don't mind flaunting your battle scars, then there's no reason not to try an excellent buzz cut.
Also, if you have a protruding bone at the back of your head, a buzz cut might accentuate it. We recommend having a blend on each side so the bone will be hidden.
You also have to factor in the shape of your face. If you're a bit on the lanky side, you should consider getting a haircut that won't trim out the thickness of your hair too much. Nevertheless, if you can commit and carry this haircut, it will look badass. Just pair it with the right clothes and you can surely rock a buzz cut.
Anyway, remember that just because you have a buzz cut doesn't mean you're off the hook with shampooing and maintenance. You still have to give it a quick comb to stimulate natural oil production on the scalp and to prevent ingrown hairs.
What to look for the best hair clippers for buzz cut
Choosing the best hair clippers for buzz cut can be confusing for first-time buyers. So to help you narrow down your options, here are some of the points that you have to consider:
-Clipper guard sizes
Buzz cuts can be in a variety of tapers, so you might as well look for a clipper that comes with a wide range of guards. These guards, also known as combs, prevent you from cutting too short or injuring your scalp. Most clippers nowadays have at least three combs on its package together with other accessories and tools.
Anyway, if you find a decent clipper with no guards, you can purchase it separately for a small amount. Besides, it's available in almost all supermarkets.
-Motor power
Above all, you should check how powerful the clipper is. The motor power of the clipper ensures that it can cut through the thickest and curliest of hairs. This way, you can also have a good run per charge. Aside from that, you wouldn't want a fixer-upper that will keep bogging down while on a rush to nail that buzz cut.
-Build
Your buzz cut clipper should be durable enough to stand the test of time. This pertains to both the motor and the chassis. At some point, you may drop the clipper in the bathroom. And if it's not durable enough, the outer shell will be smashed, leaving you with a ruined clipper. Running a damaged clipper is dangerous as you stand the chance of being electrocuted or burned.
-Weight
A buzz cut requires you to maneuver the clipper all over your head. With that, a cumbersome model would be quite inconvenient. Always factor in the weight of the equipment before putting your money in it.
-Blade type and quality
Hair clippers usually come with either stainless steel or ceramic blades. Some would have a combo of the two, so you can enjoy the best of both worlds.
Stainless steel is often more affordable and easy to replace. It also withstands extreme heat and doesn't chip easily. In the case of ceramic blades, you'll enjoy better durability. It also retains its edge longer stainless steel, but it also comes with a hefty price tag.
-Cordless or corded
Another dilemma that hair clipper buyers face is choosing between a corded and a cordless unit. Basically, corded ones offer the most power and longer usage time. On the other hand, cordless clippers bank at its convenience. It's up to you to choose which one suits your needs and preferences.
-Noise level
This isn't always a big deal for many, but if you have a little one sleeping at night as you clip, you'd want a unit that produces the least possible noise. However, you should expect that hair clippers with powerful motors will be louder. Other than that, it's a good purchase if you want a seamless result.
-Maintenance level
As an electronic device, it's quite normal for clippers to require maintenance. The most common are blade replacements or lubrication. This ensures that your equipment is in top shape. The good thing is that many manufacturers sell blade replacements for a low cost. You can also find packages with blade oils and cleaning brushes.
TOP 3 BEST HAIR CLIPPERS FOR BUZZ CUT
OUR #1 CHOICE
OUR TOP PICK: Oster Classic 76 Hair Clipper
Blade Quality

Ergonomics

Overall Performance

Value for Money
Summary
This has a depth of 2 inches and a length of 7.5 inches. We also like its textured design that adds up to the ergonomics of this clipper.
In addition, the Oster Classic Clipper is worth the price since it's made with a break-resistant housing that can take the beating of daily use and impact.
Pros
✔️Very long cord
✔️Made by a brand that's been in operation for 120 years
✔️Complete maintenance accessories
Cons
❌The size can be intimidating at first
RUNNERS-UP
Philips Norelco 5100 Beard and Hair Trimmer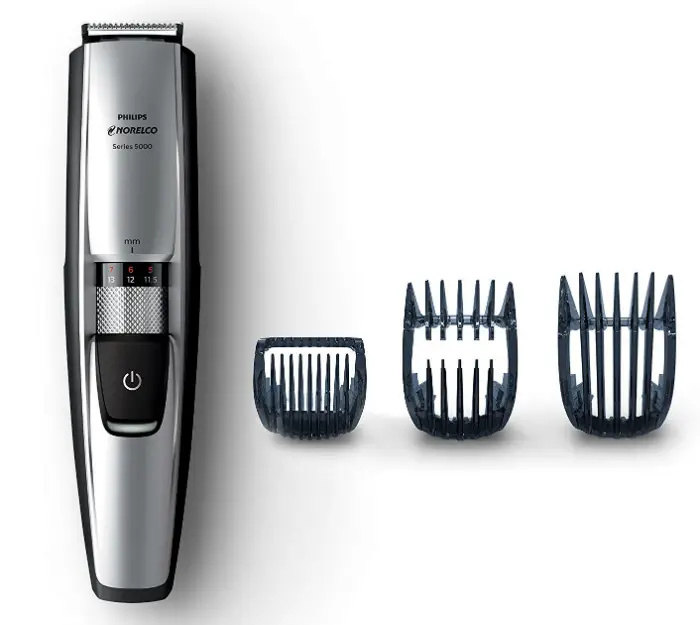 Our second favorite is the Philips Norelco Beard and Hair Trimmer. This is equipped with a self-sharpening stainless steel blade as well as the Zoomwheel technology, which lets you adjust the length in 17 different settings. You can adjust this from 1/64 inch to ½ inch. Aside from that, it's cordless and can run for up to 70 minutes in an hour of charge.
Aside from giving you an excellent buzz cut, this clipper can be used on your beard too. And regardless of what angle you trim, it will provide even length. It also uses the lift and trim technology that guides the hair for a more efficient cut.
What we like the most about this clipper is that it's fully washable. After trimming, you can give it a quick wash on the sink without worrying about damaging its motor. The blade is skin-friendly, too, so you can now break-free from folliculitis.
Most of all, this clipper comes with a 5-year warranty to protect your purchase. Inside the package, you'll get the clipper and a set of combs.
PROS
✔️Self-sharpening blade
✔️Easy adjustments on the Zoomwheel
✔️Fully washable
CONS
❌Take a lot of time if used on very thick beards
.

Remington Shortcut Pro Self-Haircut Kit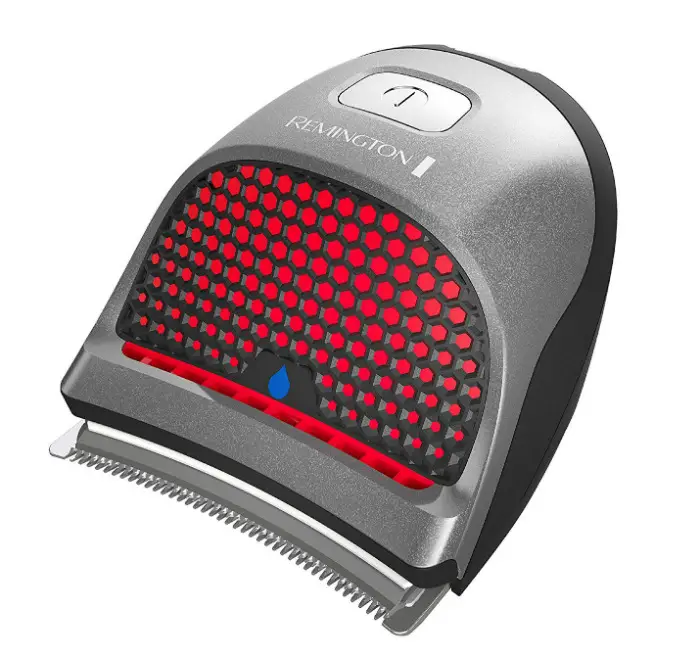 Last but not the least is the Remington Shortcut Pro Self-Haircut Kit. Unlike full-sized clippers, this one's smaller and comes with a wider blade. It fits in your palm and allows convenient buzz cutting and getting rid of thick without pulling.
This is rechargeable and can run for up to 40 minutes. Aside from that, it comes with a broad set of combs from 1/16 to 5/8 inches. It also has a cleaning brush, travel pouch, charging adaptor, and blade oil.
And once you're done trimming, the Remington Shortcut Pro is fully washable. It's perfect for on-the-go users who don't want the fuss of large and corded clippers. But if you forgot to charge this and you need to use the clipper right away, it also works as a corded type.
We also like its extra wide and curved blade that conforms well to the form of the head. Also, it comes with a removable blade so you can easily replace it if you wish.
PROS
✔️Small and easy to use
✔️Larger blade
✔️Fully washable
CONS
.
❌No comb setting dial
.

Conclusion
The best hair clippers for buzz cut should be efficient, durable, and easy to use. This way, you can nail the classy haircut without any bumps and hiccups. What do you think of our options here? Feel free to chat with us in the comment section!