Sideburns are popular to maintain a sense of style for your facial hair. As much as sideburns are popular with men, women also can benefit from having sideburns. For women who are cautious about having a bit of facial hair, just know that it is possible to keep sideburns clean and stylish too just as in men. Now that you have sideburns, how do you maintain them. We look at how to trim sideburns with scissors in this guide. You do not always need expensive tools to trim your sideburns as we will see.
Types of Sideburns You Should Know
Understanding the different types of sideburns will help you learn more on how best to achieve a certain style. Below are the top options you have as sideburn types.
Long sideburns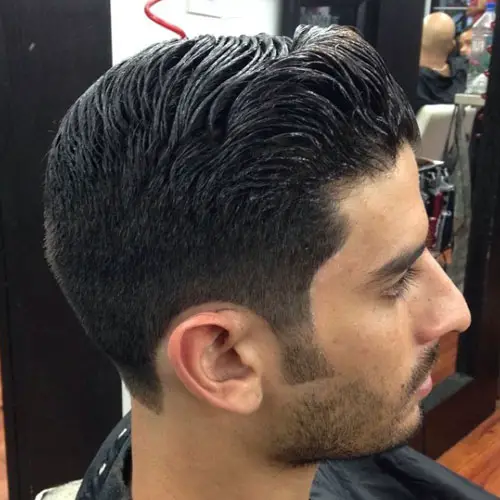 Long sideburns are for those who want to go big all the time. Longer sideburns are essential for framing your face and most will finish below the ear. Before you can start trimming for long sideburns, consider your face shape. The long and thin sideburns are for elongating your face. So, if you have a broad, round or square face, then thin long sideburns are ideal for you. For those with a narrow face, then go wide with this type of sideburns.
Short sideburns
For someone who works a 9 to 5 job that requires a formal look, then these sideburns should be ideal. The same style is ideal for a clean-shaven face or those who have minimal facial hair. The idea is to keep these sideburns short and sharp. The cutline is supposed to be above the bottom of your ears. If you want to shake up things a bit, consider playing with the angles or tapering them.
Tapered sideburns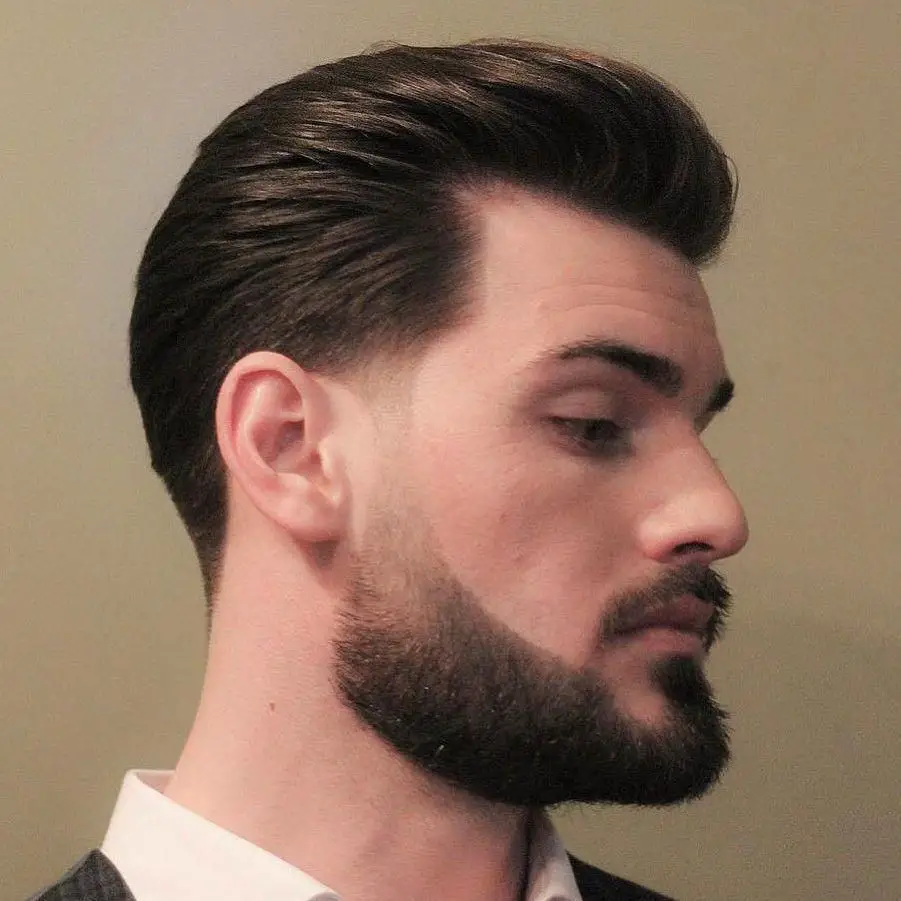 Tapered sideburns are a modern take on the various classic sideburn styles. The tapered styles create a faded effect on the sideburns. It is best achieved with a gradual variation in the hair length and thickness. Depending on how you want the sideburns to go make sure that the thinnest part is just below the bottom of the ear. To maintain this look, regular trimming is necessary. People with uneven facial hair growth love this type of sideburns as it disguises their uneven hair growth.
Skinny sideburns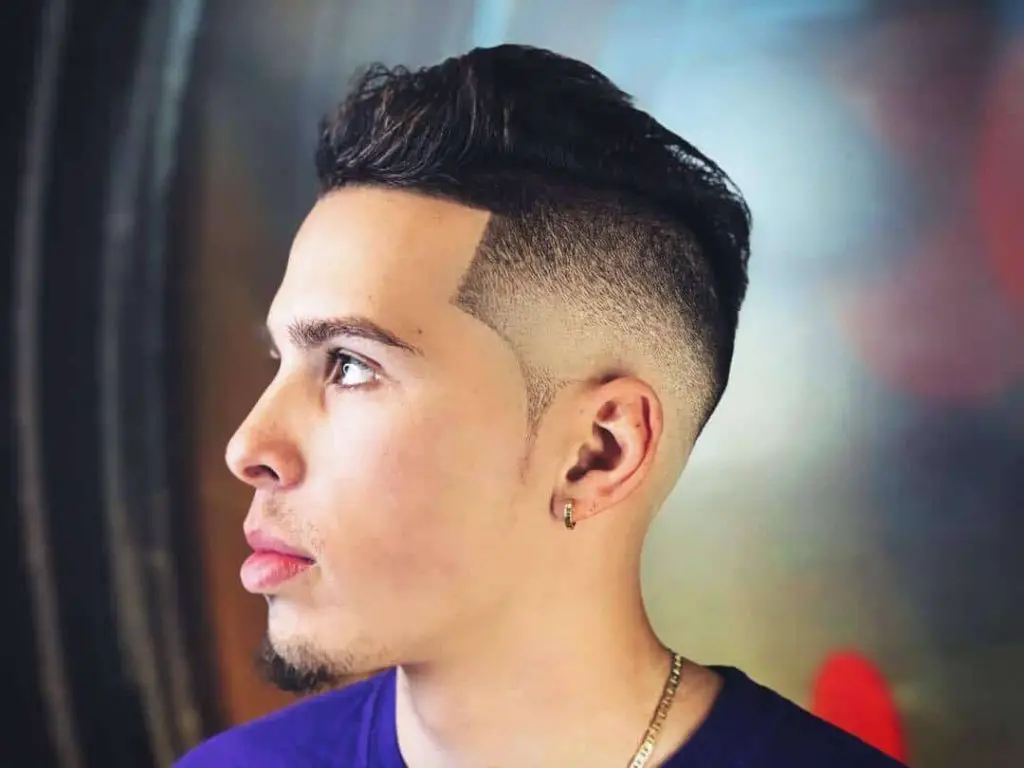 Skinny sideburns are the sidekick for short hair. They might look like longer sideburns, but they end sooner. For a great look, keep them just below the bottom of your ears or merge them into the beard. The physical look of these sideburns is that they will be narrower than the others mentioned above. You will need regular maintenance to remove any stray hairs from popping up.
Mutton chops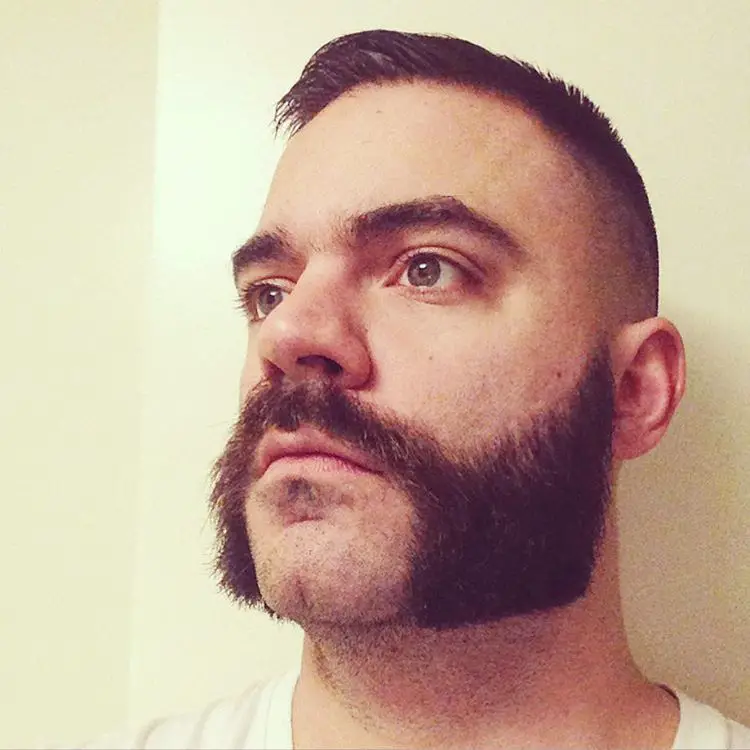 Those who have rugged jawlines and angular cheekbones, then this type of sideburns is for you. The style is where the full sideburns extend to the covers of your mouth. They also increase in width as they get down your face. To achieve this look, leave your sideburns to grow until they meet the beard. At this point, grab your clippers or scissors and shape the mutton chops to look just as you want. Some combine this style with a clean-shaven chin to soften their look.
Why You Should Keep Sideburns
Some might be wondering, why should I even keep sideburns? Here are some reasons that should encourage you to consider keeping your sideburns.
Sideburns are essential for framing for face. Think of sideburns as the frame for your photos in your house or office, but this time for your face. If you have the best trimmed sideburns, many people would stop to look at you. Just make sure you trim the sideburns correctly depending on the shape of the face.
No matter the hairstyle, sideburns are always ideal to complement the look. It is why you should never fully shave off the sideburns whenever getting a haircut.
Some people do not have much of facial hair. So, having sideburns can be ideal to enhance your look as a man. Try to grow the sideburns as much as possible.
Sideburns are easy to maintain generally. You do not always have to visit a barbershop to trim them. Simply grab a pair of scissors and trim them into the shape that you want.
How to Trim Sideburns with Scissors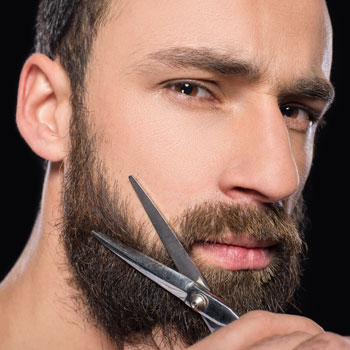 Now, we get to the favorite part where you learn how to trim sideburns with scissors. Some people prefer trimming their sideburns with a guarded razor; however, you will have more control when using scissors. In addition to using scissors, consider getting a fine-tooth comb too. It might take time to get the sideburns to the right length, but after a few sessions you should be trimming like a pro.
First, comb the sideburns downward. The downward direction is the natural growth direction. Comb the sideburns when dry or slightly damp so that the thinner sideburns can easily come out.
Keep the teeth of the comb up and under the sideburns hair. You will see a small amount hair above the teeth. Adjust the comb so that you have a certain amount of hair that you need to trim. Snip away this excessive hair growth as part of trimming the sideburns.
Using the tips of your scissors, cut away the excess hair encroaching onto your ear. The shape and length of sideburns are a personal preference. Make sure you have a style in mind before you can start trimming. Take your time to achieve the best shape and length of the sideburns depending on various factors.
Here is a video with more tips to help you learn more about how to trim sideburns with scissors
How to Grow Sideburns Fast
Now that you are warming up to the idea of growing sideburns, you might be wondering how can you grow sideburns fast? We discuss of the top tips to get you started.
Tip 1
As part of growing your sideburns, you should consider keeping your hair and skin clean. You might have to exfoliate more often so that you eliminate the dead skin cells from your face. These dead skin cells plug up the hair follicles. Once these follicles are opened, then you should have an easier time growing your sideburns. Using a moisturizer is also good for keeping your skin hydrated, nourished, and clean.
Tip 2
Hair grows faster whenever you sleep than while awake. This means that you should get adequate sleep if you hope to get an improvement in hair growth. Taking enough rests is good for recovering from the stresses of the day and prepare yourself for the next day. A good night's sleep is generally good for your whole body and not just for hair growth.
Tip 3
You need to strengthen your body by getting enough exercises all the time. Whenever your body is healthy, it should be able to produce and grow a healthier crop of hair. You will also notice that the stress levels go down each time you exercise.
Having too much stress often leads to dry, weak, and brittle hair. Each time you exercise, the blood will move around the whole body, making sure nutrients reach to every part of the body. With more nutrients sent to the hair follicles, then growing your hair should be better.
Tip 4
Eating a healthy diet is another reason to end up with a healthy crop of hair. If you do not eat a certain type of food, you might not achieve the optimum levels of hair growth. Any person who has a deficiency in certain types of nutrients in their food, then consider using supplements to improve the availability of these nutrients.
The supplements that you use should have iron and biotin. Vitamins such as A, B, C, and D can go a long way to help with your nutrition. You should find them in most multivitamin formulas.
Essential Oils for Growing Better Sideburns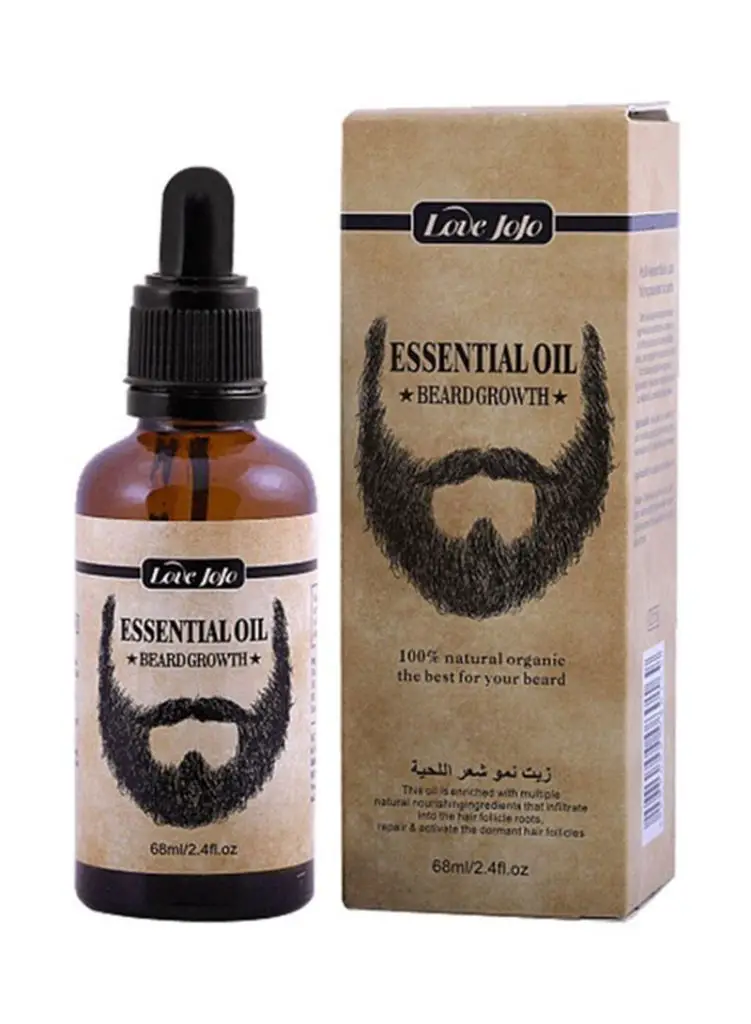 Using essential oils goes a long way to boost the growth and look of your sideburns. We look at some of the top options you should consider when looking for quality essential oils.
Jojoba oil
This oil is a liquid wax and has the same structure just as sebum. The oil is good for improving the natural flow of sebum oil in the hair follicles. This results in better growth of the hair and lessens the grease. Jojoba oil can be great to deal with bald spots on your head too. The oil is also a natural moisturizer that you need to keep your skin hydrated all the time. Since it is also an antioxidant, it will clear your beard from having infections.
Sunflower oil
The sunflower oil seen as the best emollient you can get right now. This means that the oil is ideal for maintaining moisture on the skin. The oil is also good for protecting the beards from the harmful UV rays and sun damage. You should find that your beard and sideburns grow better with sunflower oil.
The vitamin A in the oil is great for exfoliating the skin. This leaves you with a smooth skin and also better sebum regulation to promote better hair growth.
Avocado oil
For a long time, we have always found avocado to be a superfood. You can now imagine how avocado oil would have many benefits for your skin. The oil is good for treating those with excessively dry skin. This should help in eliminating dandruffs. The oil also comes with vitamins A, D, and E. The results are that you get more nutrients that might have been lacking in your food.
Coconut oil
The smell of coconut oil alone should be appealing to many people. As for the uses, we find that coconut oil has fatty acids important for killing pathogens, fungi, bacteria, and viruses that might lead to infections. The same oil is great for dealing with dry skin. With improved moisture content and reduced eczema, then you should have a better hair growth.
Conclusion
Sideburns when trimmed correctly can be your new sense of style. There are various ways to trim your sideburns, just make sure they fit your face shape. The last thing you want is a mismatched look. When it comes to how to trim sideburns with scissors, the process is easy. It might seem hard at first, but with a few trials, you should become a pro. Use some additional essential oils if you hope to achieve the best growth for your hair.