When it comes to men's style, hairstyles and facial hair grooming have been growing in popularity in recent years. Because of this, it's becoming more and more important to know how to groom yourself on a regular basis so that you don't need to go to a barbershop every week. Can you imagine how expensive that would get? It may seem daunting to learn how to do your own grooming such as trimming and shaving your beard and even trimming your sideburns. It may seem overwhelming, learning how to trim sideburns with scissors. But the truth is that things don't have to be that hard. As a matter of fact, with a little knowledge and a bit of practice, it becomes much easier over time.
Should I Learn How to Trim Sideburns with Scissors?
It's true however that as the years roll, on the trends for haircuts and facial hair have understandably changed too. Keeping up with the trends can be difficult, but it's quite honestly not impossible. If you are so inclined to do it, you may have to learn a new skill or two.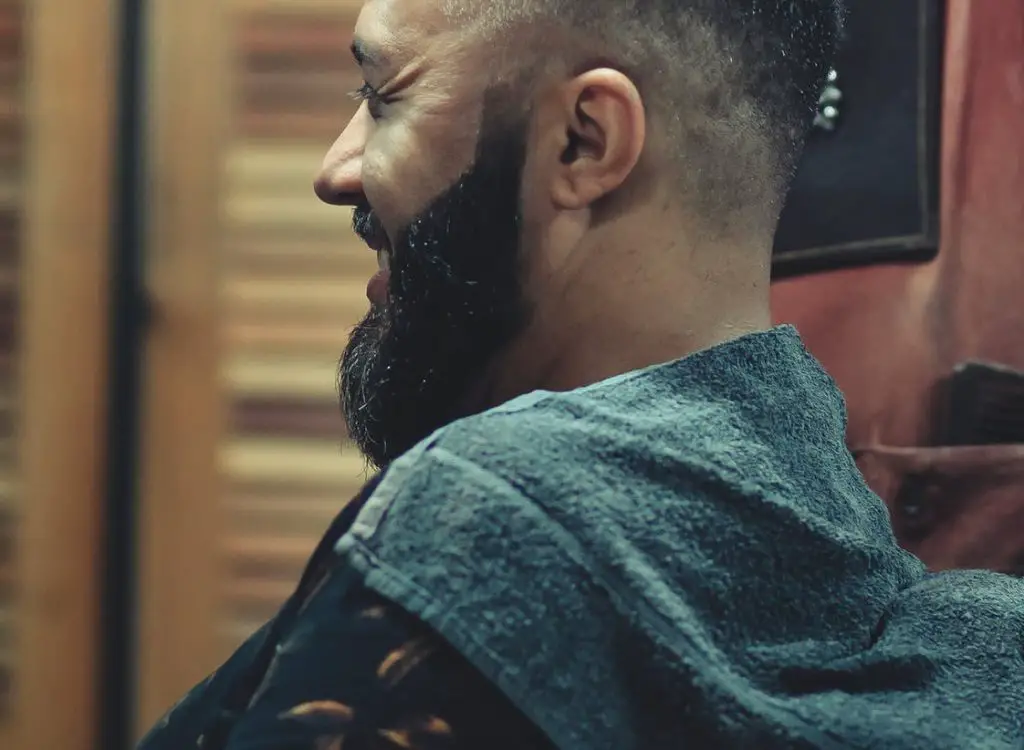 Fortunately, we're here to help you with a very in-depth guide on how to trim sideburns with scissors – in case this is something you are looking to learn how to do.
Trimming your sideburns is basically part and parcel of men's grooming in this day and age. It's almost as important as trimming and shaving your beard to achieve a clean appearance (if you so desire). Sideburns may seem as though they aren't all that important, and it's true – they are often overlooked. However, sideburns do serve a purpose: they help you to balance your facial features. Just like eyebrows, sideburns help to frame your face. The reason why you should learn how to trim them is because you may have to do your trimming yourself in between your trips to the barber for your monthly haircut.
When Should I Trim My Sideburns?
Everybody's hair grows at different rates, so quite honestly, it is quite difficult to tell when the exact moment you should be trimming your sideburns is. There isn't any set schedule for doing this, just like there isn't any set schedule for doing your grooming like your shaving and your trimming of any facial hair. To know when you want to trim your sideburns, you may just have to get the feel for how fast your hair grows.
Some people may not need to trim their sideburns more than once in between their barbershop visits. Some people, on the other hand, may need to trim their sideburns every week. In the end, you will have to figure out your own schedule, but a good rule of thumb is to start trimming them when they look like they're getting fluffy and too long. Thankfully, once you know how to trim sideburns with scissors this becomes a really easy task.
Tips For How to Trim Sideburns with Scissors
Trimming your sideburns may sound daunting, but it's honestly not. You can do this from the comfort of your own home – and all with a pair of scissors, or even some trimmers if you please. But before you start going crazy with the trimming, here are a few tips that might help you get the best possible results.
Try not to trim your sideburns higher than the part where the Top of your ear connects to your head. Trimming it any higher than this tends to look weird, so you may get some weird looks from people.
When you trim your sideburns, it may be instinct to make them even with your ears. Fight this instinct and instead, make the sideburns even with each other. Most ears are just slightly off balance, after all they're not twins of each other. Therefore, using them as a guide may result in some lopsided sideburns.
Before you start trimming your sideburns, you should try to find out a little more about the types of sideburns and the benefits of each. If you want to know more about them, we will have a section about the types of sideburns below – for your convenience.
Types of Sideburns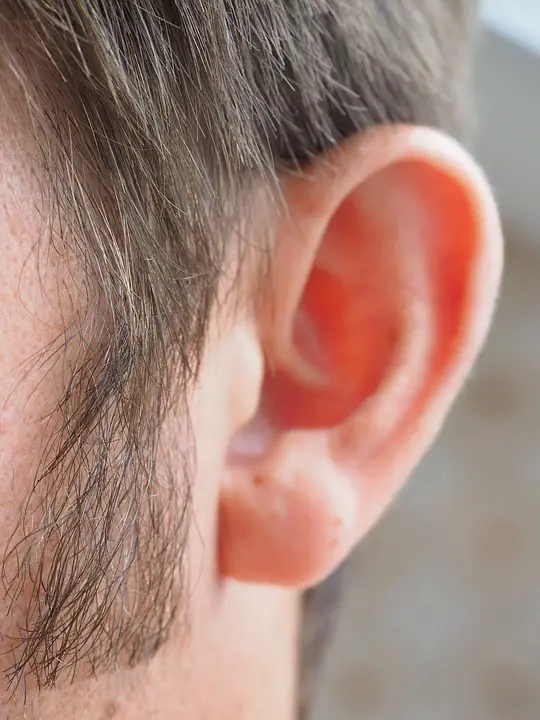 There are different types of sideburns that you can style your hair into if you so desire. Because of this, you have plenty of versatility – it all depends on what look you want to achieve. You can choose one among these styles to try to cut your sideburns into. Alternatively, if you don't know which one you'd like just yet, you can also simply try each one – that's the beauty of hair. It grows back, so it's not too hard to experiment!
Let's talk about some of the types of sideburns that you can try to cut yours into once you learn how to trim sideburns with scissors!
Short sideburns is quite honestly the most popular look out there. You can integrate this type quite easily into any hairstyle you already have. Most guys will already have this style, and usually ask for it when they are at the barber's. This style works great when you don't have a lot of facial hair to speak of, and if you want to achieve a clean and formal look with.
Long sideburns usually go from the side of your face all the way down to the bottom of your ear. However, you can also choose to let them extend further – it all depends on what kind of look you're trying to go for. This style is often used in order to merge your facial hair (i.e. your beard) with the hair on the top of your head. This style is ideal for those who have broader or wider face types because longer sideburns can create an illusion that results in the elongation of the face. However, you may want to avoid this style of sideburns if you do not have a beard or a lot of facial hair. This is because if done wrong, it can give off a 70s vibe that may look dated and out of place.
Tapered sideburns have recently become more popular in recent times.Tapering describes the process of gradually shortening the hair, starting from the very top of the head all the way to the nape of your neck. When it comes to sideburns, the part of the hair that is thickest will be the part near the temple. The thinnest part is usually in line with a specific part of your ear. A tapered sideburn is often suggested to men who struggle to grow a lot of facial hair, or to men who have short-medium length haircuts/styles.
How to Trim Sideburns with Scissors  
Now that you know more about sideburns, why it's important to have them and groom them, as well as the types of sideburns, we can finally start discussing how to trim your sideburns with scissors. to be quite honest, trimming with scissors can sound quite simple – after all, how difficult could picking up a pair of shears and taking it to your hair be? However, there is a bit of an art to using your scissors to trim hair – any type of hair.
We wanted to be quite helpful, so here is an in-depth step by step guide on how to trim sideburns with scissors.
Step 1
Before you get started, it's important to start cleaning your hair and making sure that there is no product in it whatsoever. Clean hair that has just been washed is best for any sort with grooming. So before you take your scissors to cut off your hair, make sure that you have shampooed and dried the hair. Do not use any leave-in products, and do not use conditioner. This is to avoid your hair becoming too slippery to handle. We also recommend that you wash your hair so that you can remove any natural oils in it that can make this process more difficult.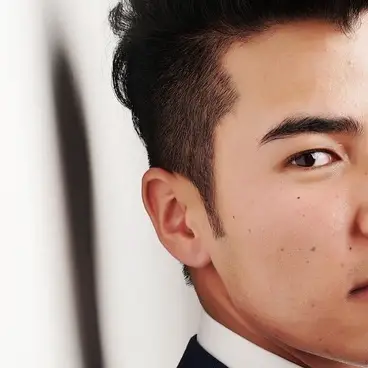 Step 2
Take a nice fine toothed comb, then start combing your hair following the direction of the growth. For sideburns, it's usually downwards. Once you have combed your hair and made sure that everything is neat and tangle free, you can proceed to the next step.
Step 3
Take your comb and with the teeth pointing upwards, slip it up and under the sideburn hair. A small amount of the hair should be protruding from above the teeth just a bit. This is the method by which you will be cutting your hair, so get used to doing this before you begin.
Step 4
After you have done this a few times and gotten used to it, you can then grab your trimming scissors. Grab a bit of the hair once more with your fine-toothed comb and start trimming the excess hair above the teeth of the comb. When doing this, it's important to keep your comb as straight as you possibly can. This helps you to avoid making the results uneven.
Step 5
Once you have trimmed everything to your satisfaction, you can then trim the excess hair growing over the top of your ear.
If you so please, you can take a trimmer or a razor and shave off the rest of the length depending on your preference. Doing this will allow you to achieve the styles of sideburns we have mentioned above.
Bonus: Scissors You Can Use for Trimming Sideburns
Naturally, we want to give you a suggestion for a product that you can use for trimming your sideburns. Note that this is only a suggestion, just in case you don't already have a pair. One thing that we will insist upon, however, is that you don't use just any regular scissors for trimming your hair. The reason for this is special scissors are needed to cut hair so that the result will be clean, without any jagged hair or split ends resulting from dulled blades or incorrect shear type.
So here's our suggestion for a product that offers great value:
Equinox Hair Cutting Scissors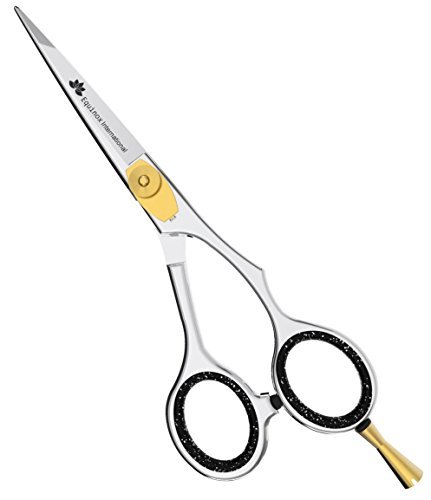 This pair of scissors is made out of Stainless Steel (Japanese). It is 5.5 inches in length, and is honestly quite affordable. The quality on this pair of shears surpasses its price. The stainless steel used in this product is quite premium, making it feel as though you were holding a product five times more expensive than it actually costs. The blades on this pair are hand-sharpened and tempered, ensuring that they are capable of cutting through even the thickest hair. This pair comes with a finger rest to make it easier to maneuver and are quite lightweight at only 4.3 ounces.
Features of Equinox Scissors
The grip is designed ergonomically, allowing you to cradle the scissors in your hand. There are removable inserts included that allow you to adjust the finger hole sizes. Note, however, that we can't quite recommend this pair for men with larger than average hands – the finger holes are still somewhat small so it can get uncomfortable for those who have thicker digits.
It's also worth noting that this pair of shears comes with a tension screw built in. With this tension screw, you can adjust how tight or how loose the blades are, thereby giving you better control on the handling of this product.
Overall, the fact that this product costs so little and offers such great quality (and it's made of Japanese Stainless Steel too!) makes it such a great steal. Therefore if you're looking for your first pair of scissors and you want value for money, this is the right pair of scissors for you.
Conclusion
Your sideburns are just another part of what frames your face. That's why it's so important to also pay attention to them when you start grooming – after all, what's a nicely trimmed beard if your sideburns are all over the place? We hope that all of the tips and tricks along with our step-by-step guide on how to trim sideburns with scissors have been helpful to you. Furthermore, we wish you luck on learning how to trim your sideburns in the future! Remember, all it takes is a bit of experimentation and a lot of practice to get everything perfected. Finally, if you are too lazy to use your scissors to trim your sideburns, remember that you can always use (guarded) hair clippers and trimmers!