The traditional blade razors have cemented its spot in every guy's manscaping kit. Still, it's undeniable that switching to electric shavers has a lot of perks. It's more convenient, and it reduces the chance of pulling your facial hair. And if you're a hairy guy, an electric foil shaver will speed up the grooming task. With this, I reviewed 8 options for the best foil shaver for sensitive skin. Unlike other foil shavers in the market, these picks of mine are gentle and certified to be hypoallergenic.
FOIL
SHAVER
BRAND
EXPERT
RATING
CHECK PRICE

 Our Top Pick! 


Braun S9
Electric Shaver

Check Price

Remington Heritage
Series Shaver

Check Price

Braun S3 ProSkin
Foil Shaver

Check Price

Panasonic Arc 4
Electric Shaver

Check Price

Panasonic Arc 5
Foil Shaver

Check Price

Wahl Professional
Super Close Shaver

Check Price

Wahl Speed Shave
Facial Shaver

Check Price

Andis Profoil
Razor Shaver

Check Price
---
What is a foil shaver?
For starters, foil shavers are designed to make shaving much easier and safer. It has oscillating blades that move sideways and at high speeds. These blades are covered with a perforated metal called 'foil' that grabs the hair then sends it to the blade.
The main concept of foil shavers is to prevent direct blade contact. That means no nicks and cuts for those who are shaving on a rush.
Unlike manual razors, foil shavers can work with or without shaving cream. It can also work in both wet and dry hair, which is a versatile feature for every guy.
Some foil shavers have two micro-foils to capture longer and flat-lying hairs. Each foil shaver in the market nowadays has its own set of features, number of blades, and number of foils. Take note that the more blades there are, the better the performance will be.
For those who are new to foil shavers, the learning curve isn't that steep. After a few tries, you may never want to go back to razors ever again.
---
Benefits of a foil shaver
Electric foil shavers offer a lot of perks. The following are some of the benefits you will enjoy:
✔️Close shave. Unlike traditional razors, foil shavers offer the closes shave. This is due to the micro-foil that lets you align the tool to your skin without worrying about cuts. The foil serves as the barrier against the blade while pulling the hair mildly for accurate shaves.
✔️Perfect for sensitive skin. As someone who has sensitive skin, I simply can't use rotary shavers. If you always get ingrown hair from rotary shavers or razors, a foil shaver might do the trick.
✔️Easy to clean. Some foil shavers come with a cleaning station or a vacuum-like container that collects the hair. This makes it easier to clean manually.
✔️Suitable for touch-ups. Even if you're not going for a full shave, a foil shaver still comes handy for finesse work and mild touch-ups. You can also shape your beard with this tool, so you don't have to purchase another shaver just for that.
---
How to use a foil shaver
If this is your first time using a foil shaver, always keep the following points in mind:
✔️Shave the sensitive areas first. When using a foil shaver, you must start on the gentlest parts like the area around the lips. This is because the shaver will get hot later on, and it will be uncomfortable to use in such areas.
✔️Don't attempt a circular motion. Remember that foil shavers are not like rotary razors. Never use it in a circular motion unless you want to end up with nicks and uncomfortable finish.
✔️Always apply a pre-shave oil. Before you start grooming with a foil shaver, make sure that you prep your facial hair with a pre-shave first. This allows the blade and foil to glide smoothly all over your face without pulling or snagging.
✔️Never go against the grain. This is one of the most basic laws of shaving: don't go against the grain. Doing so will pull the hair and cause painful nicks. Always follow where your hair grows.
✔️Rinse with cold water. Once you're done shaving, rinse your face with cold water to tighten your pores. You should also apply a moisturizing aftershave to keep the hair cool. This will also prevent the skin from getting itchy, something that's notorious on close shaves.
---
Foil shaver vs. rotary razor
Many guys get torn whether they should get a rotary razor or a foil shaver. To be fair, both are useful grooming tools, and it suits different types of users. But if you want to pick only one, here's a rundown of the two shaver types:
FOIL SHAVER
ROTARY RAZOR
So which one should you get? It depends on which one suits you better. But if you want to avoid skin irritation, the few disadvantages of foil shaver is just a small trade-off for its functions. If you decide to choose a foil shaver, feel free to choose from the eight options I reviewed below.
---
How to choose a foil shaver
If you're looking for the best foil shaver for sensitive skin, you must consider the following points:
✔️Number of blades
The first thing you should check when looking for a foil shaver is the number of shaving elements. A foil shaver's shaving element can be anywhere between 2 to 5 or more. Take note that a higher number of shaving element means that the shaving head is bigger. And when the shaving head is big, it can cut more hair in every glide.
Also, the motor power is always directly proportional to the number of blades as well as the shaver's price. Despite the additional bucks, it will speed up your shaving task.
✔️Run time
Almost all fil shavers I've used are cordless, so make sure that you get one that can load a decent amount of power. Besides, you wouldn't want to run out of power in the middle of a shave. Worse, you would have to wait for long before you can finish your half-shaven look.
About 30 to 50 minutes of run time is already a champ for most shavers. If possible, look for a unit with a quick charge technology, so it doesn't take forever to fill up.
✔️Ergonomics
The foil shaver should be comfortable to grip so you can shave without straining your hand. A contoured and textured body is ideal so it won't slip from your hands, especially when shaving wet. Also, the shaver must be easy to maneuver around your face.
✔️Trimming function
Although it's not necessary, it's always great to have a trimming function at your disposal. The built-in trimmer on the foil shaver will let you remove a stray hair. Also, it will extend the functionality of the shaver as a multi-groom tool.
Also, the trimmer will pre-cut the hair before you perform a close shave. This will prevent snagging and pulling, especially if you have overgrown facial hair. You can also use the same trimmer to shape your beard, mustache, or make details on your head hair.
✔️Size and weight
A good foil shaver should be lightweight enough to stay comfortable on your hands. Still, you wouldn't want a very lightweight one since it doesn't have the 'oomph' that adds maneuverability.
Remember that if the shaver has more blades than usual, it would be heavier due to the larger motor. This is just fair, considering the additional power you'll get.
✔️Maintenance
I consider this feature paramount when shopping for foil shavers. Try to look for a cleaning station that will keep the shaved hair from spilling all over. Also, there should be a cleaning stand for the shaving head if the tool isn't entirely waterproof.
✔️Protective caps
As an extra feature, protective caps shield the shaving head, so it doesn't get bumps and dents. It also works as a safety lock that prevents the shaver from turning on and losing battery power. And if you have kids at home, this feature comes really handy.
Lastly, if you're going to bring the shaver in your travels, the last thing you want is a buzzing tool in your bag.
✔️Wet/dry shaving
Lastly, check if the foil shaver is rated for either wet or dry shaving. Most of the options I reviewed below work both ways, which is added versatility for the shaver. This is a good purchase if you'll be sharing the shaver with someone else at home.
---
Best Foil Shaver For Sensitive Skin – Top 8 Picks!
OUR #1 CHOICE
OUR TOP PICK: Braun S9 Electric Shaver
Close cut

Power

Blade Quality

Wet & Dry Shaving

Maintenance
Summary
I also like its Clean&Change station that's included in the package. It cleans the shaver and ensures that it's hygienic enough for the next use. Also, the cleaning station lubricates the shaver for smooth shaves every single time.
As for the shaving head, there are four cutting elements and 1 SkinGuard to ensure smooth glides. This is aside from the two specialized trimmers with titanium coating. It helps remove stubborn hair before you start a close shave.
One thing that sets the S9 apart from other foil shavers is its AutoSense technology. It produces 10,000 micro-vibrations that capture more hair, even if you're dealing with a dense beard. The shaving head also sports the 10-D contour, which allows the shaving elements to float and shift on your skin curves.
Pros
5 shaving elements
Sonic and AutoSense technology
100% waterproof
Cons
The cleaning cycle is loud, but not a big deal for me
---
RUNNERS-UP
Remington Heritage Series Shaver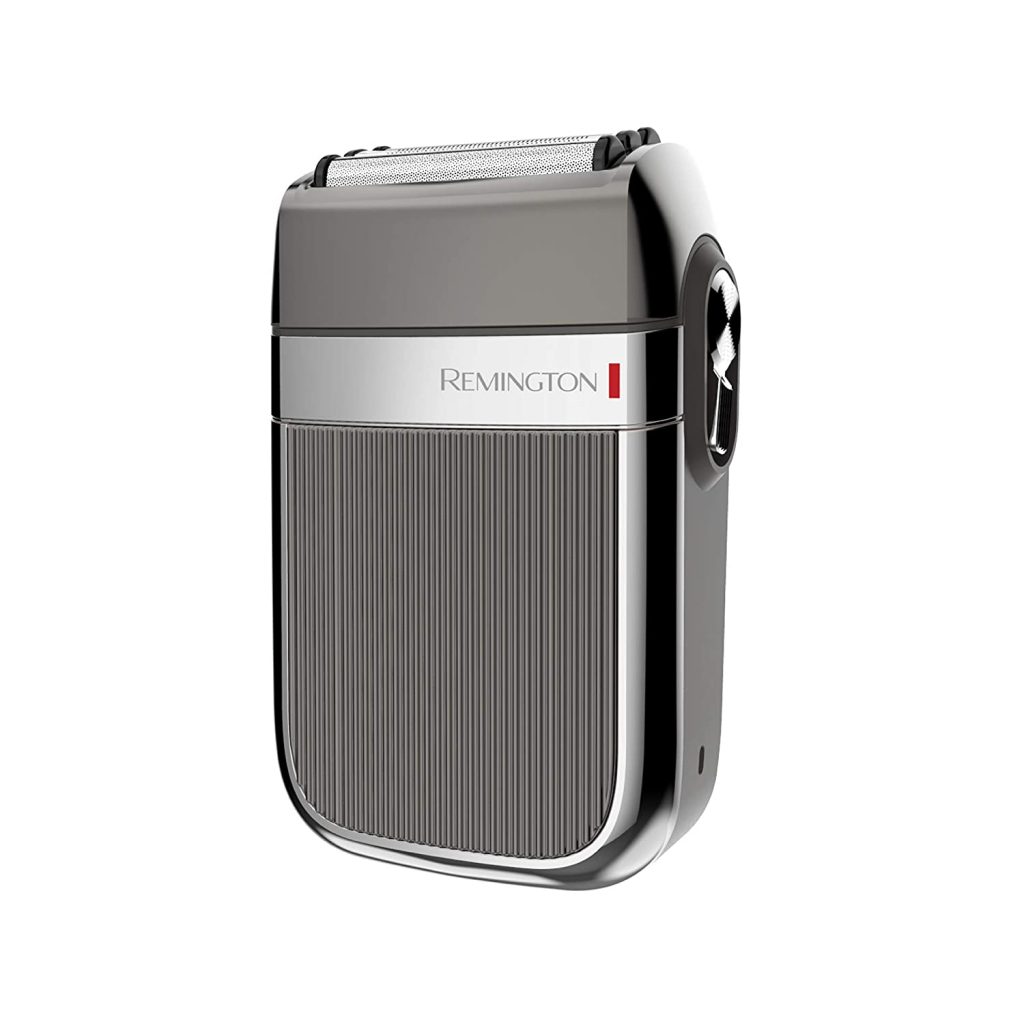 Another foil shaver that I swear by is the Remington Heritage Series Shaver. It's inspired by the classic Remington products that embody its 80 years in the industry. One highlight of this shaver is its Close Shave Dual Lift Logic foils that allow multi-directional patterns. It conforms to the contours and shapes of the face so you can shave on all angles. The result would be the closest shave you can ever have!
Aside from that, this Remington shaver has a patented intercept shave technology that protects the skin against nicks and cuts. It also has a pre-trim to catch low-lying hairs so you will have a smooth finish.
Like the Braun S9, this can be used for both wet and dry shaves. You can shave with a gel, foam, oil, or any pre-shave product you use and achieve the same smooth glide. Its shaving element is made of stainless steel, so it doesn't rust easily.
As for the run time, each charge on this Remington Heritage Series Shaver will give you 60 minutes of continuous shaving. And if you're traveling, this shaver is a must-have since it has a worldwide voltage and a micro-USB charging capability.
Aside from your beard or mustache, you can also use this shaver for your sideburns and in detailing your head hair, thanks to its built-in trimmer.
---
Braun S3 ProSkin Foil Shaver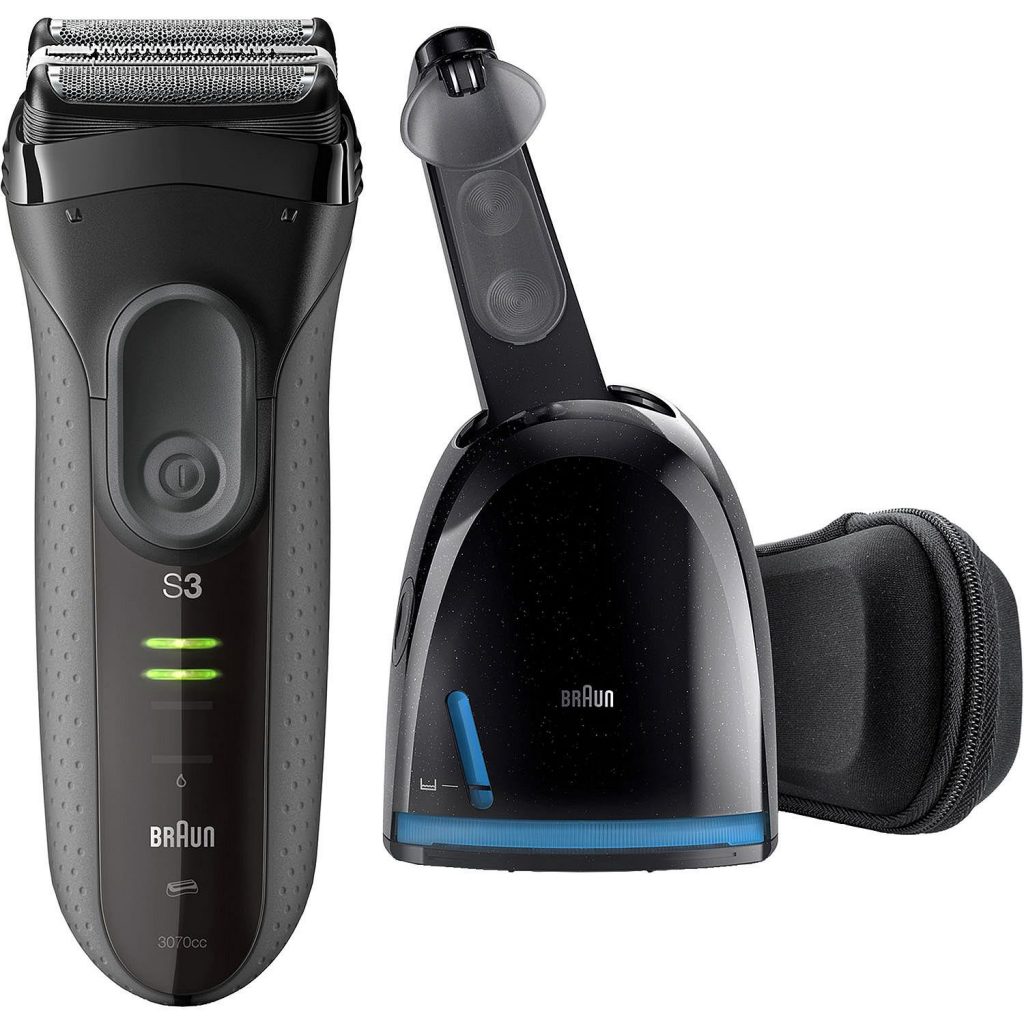 If you don't have the budget for Braun S9, you can get the S3 instead. This foil shaver has three pressure-sensitive shaving elements that offer precise, close shaves. It also has a specialized MicroComb that captures more hair in every stroke.
Moreover, the S3 shaver is bundled with Braun's Clean&Change station that removes trapped dirt. It will also kill bacteria that may harbor in your shaver. Aside from that, I also like its large precision trimmer at the back that lets me shape and detail my sideburns. You can also use this to remove chunks of hair before the close shave.
This has an advanced shaving with three elements for a close yet gentle finish. It also sports Braun's SensoFoil that shields the skin from the ultra-sharp blades. And thanks to its intelligent design, the Braun S3 makes it possible to shave hard-to-reach areas. For the best results, I recommend shaving wet, especially if you're going for the closest shave possible.
The Braun S3 is powered by a NiMH battery that runs for 45 minutes in every 60-minute charge. In case it runs out of power, a 5-minute quick charge will give enough time for a full shave.
For a lower price, I think this is an excellent alternative to S9. If you don't mind sacrificing some features, this will be your go-to shaver every day. For its price, I think this is already a steal.
---
Panasonic Arc 4 Electric Shaver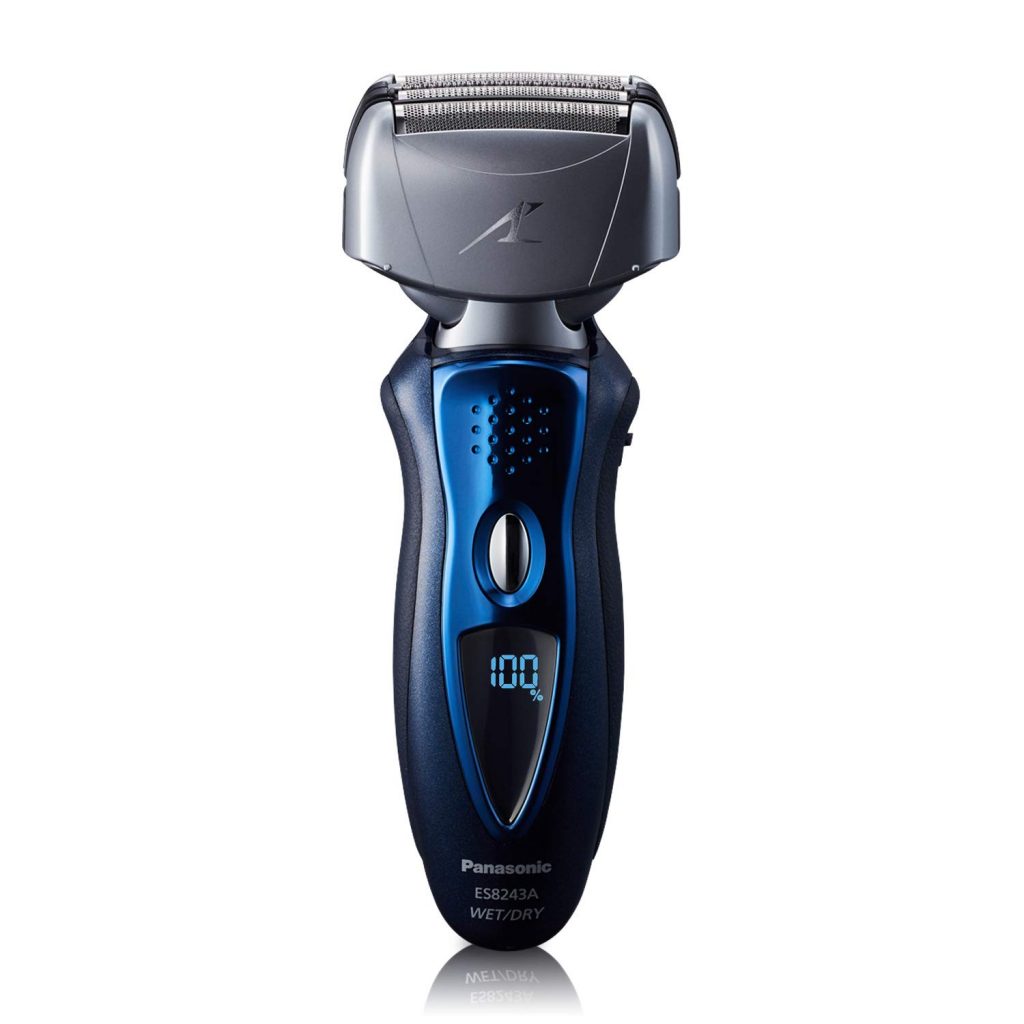 If you're looking for a wide shaving head, I recommend the Panasonic Arc 4. This has four ultra-sharp stainless steel blades covered by an arc foil for optimum shaving.  The blade has a 30-degree nanotech blade for guarantee precision. It's hypoallergenic and rust-proof so that this shaver will last for years.
Also, it has a flexible pivoting head that contours on your facial features. Its foil as a multi-fit to ensure maximum grooming comfort.
One feature that I love the most with Arc 4 is its shaving sensor that detects the changes in beard densities to adjust the cutting power automatically. Also, it works for beards, mustaches, sideburns, and other facial hair.
This is suitable for both wet and dry shaving. And to ensure that you'll get enough power, there's a linear motor drive that cuts 13,000 per minute and maintains its peak battery charge.
The body has an illuminated LCD display that projects the battery level, shave timer, cleaning reminder, and sonic vibration for cleaning mode. With this feature, you'll know the status of the shaver so you can prepare it before a long grooming session.
Aside from the shaver, there's also a pop-up trimmer at the back that you can use a pre-trimmer or a detailer for your beard or sideburns. Aside from guys, the ladies can also use this for their legs, underarms, and even the bikini area! Now that's one great shaver!
---
Panasonic Arc 5 Foil Shaver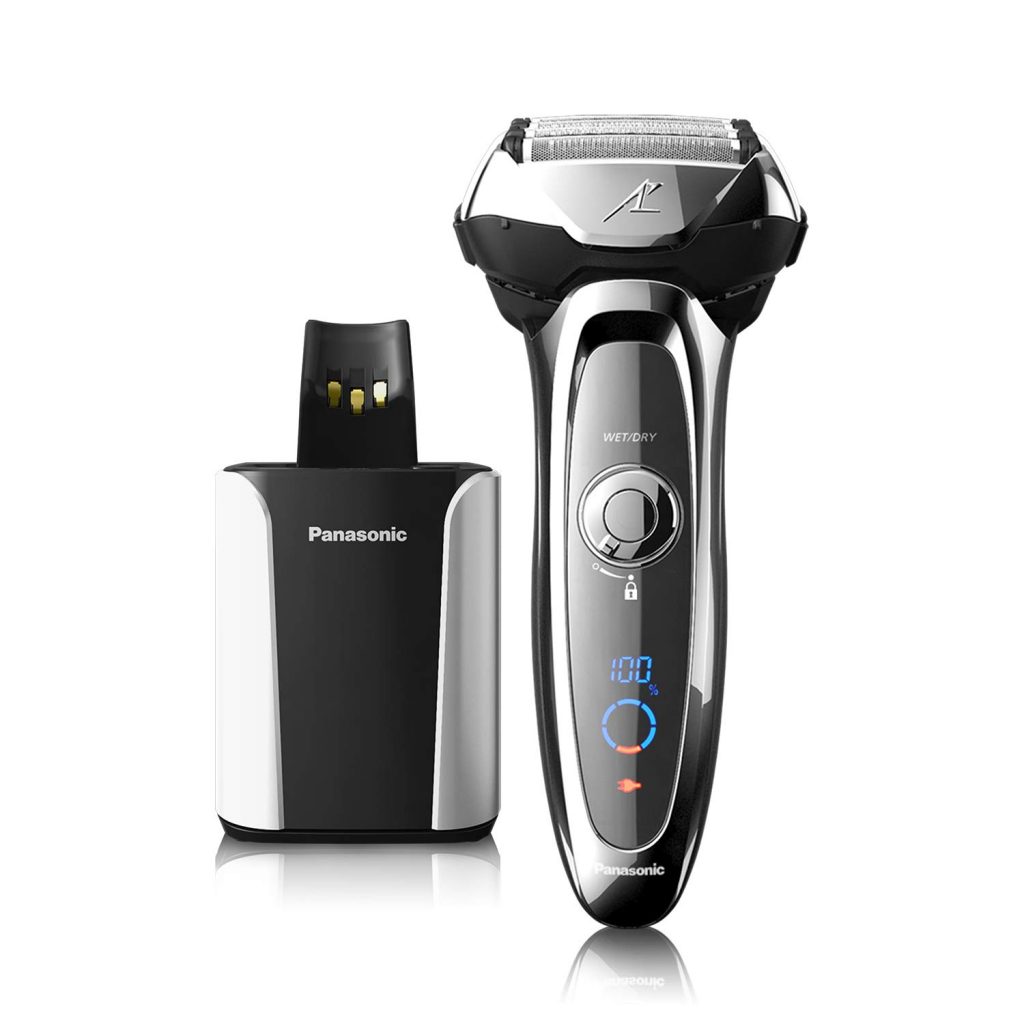 If you have the budget and you want a leveled up version of the ARC 4, you must invest in the ARC 5. It has five 30-degree nanotech blades, one more than the ARC 4. Also, it has an ultra-thin ARC foil that conforms on the contours of the face for close and precise shaves.
Like its predecessor unit, the ARC 5 has a Multiflex pivoting head that makes shaving more efficient, comfortable, and safer. It glides smoothly along the neck, jaw, chin, face, and more without snags and nicks.
Another feature that I really like about Panasonic foil shavers is its built-in shaving sensor. It automatically adjusts the shaving power based on the thickness of the hair being cut. With this, you will have a smoother finish for less shaving time.
Again, this has a linear drive motor that produces 14,000 cuts a minute and 70,000 criss-crossing actions every minute. It also has an LCD display that projects the battery status.
Aside from the foil shaver, you will also get a clean and charge station that dries and sanitizes the shaver after each use. This ensures that the shaver is always fresh and ready for another shave.
Also, this shaver is fitted with a built-in trimmer for detailing or pre-trimming your facial hair. And for every charge, you'll get to shave for up to 40 minutes straight. The shaver itself is suitable for both wet and dry cutting with a 100% waterproof design.
---
Wahl Professional Super Close Shaver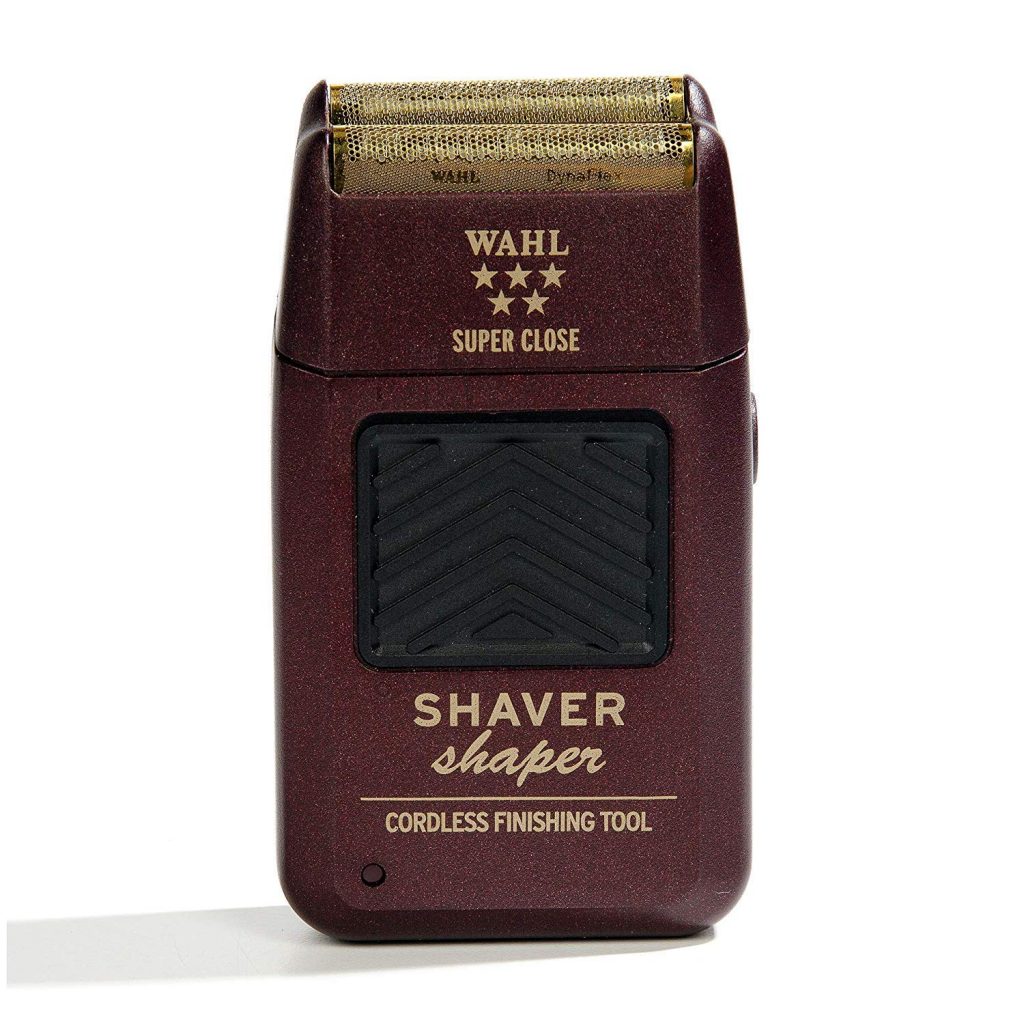 For those who are on a budget, the Wahl Professional Super Close Shaver is a good choice. It doesn't have the bells and whistles of the other options here, but it still delivers a nice shave. This is a functional shaver with a classic style many Wahl users grew to love.
This is a stylish and functional foil shaver with an old-school appeal. Despite its simple design, it delivers precise shaves and a battery run time of up to 60 minutes in full speed.
Also, this has a hypoallergenic gold foil that remains gentle to those with sensitive skin. You'll be free of ingrown hairs, razor bumps, and skin irritation once you switch to this from your traditional razor.
Aside from the foil shaver, the box also includes a foil guard, cleaning brush, charging plug, and manual. It's a great starter shaver for those who are not yet willing to spend a lot of money on a single tool.
This is perfect for all hair types, even those with African American curls. It shaves smoothly and doesn't cause ingrown hairs, which is a rarity for a shaver within this price range.
Anyway, it's understandable that this shaver doesn't have a pop-up trimmer due to its low-profile design and lower price range. If you have a lush beard to shave, trim it with a clipper or a pair of scissors first. Ideally, this shaver will close-cut hair that's 1/32-inch long.
---
Wahl Speed Shave Facial Shaver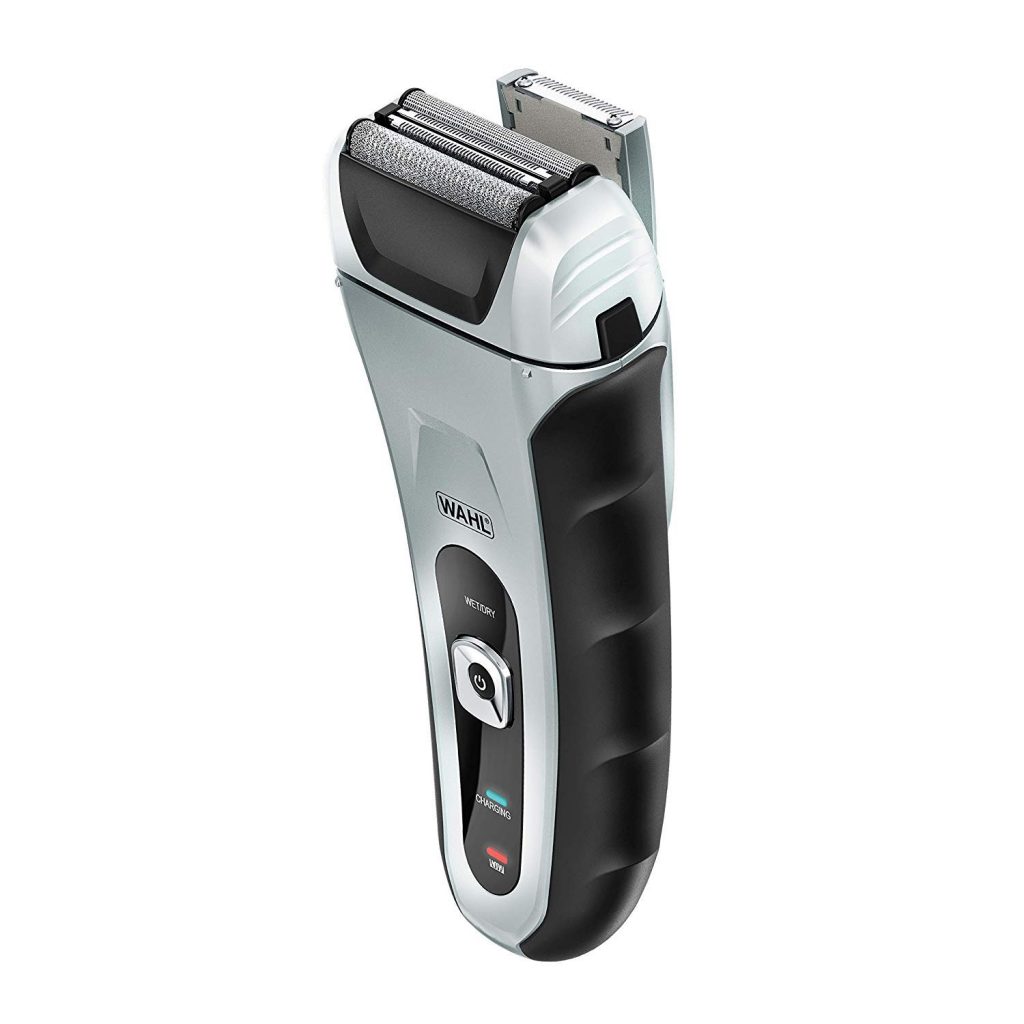 If you really need a foil shaver with a trimmer, the Wahl Speed Shave is the one to get. This has flex foils that move and contour on your skin. This gives a snag-free shaving experience and a smooth finish on every shave.
Aside from that, this has precision blades that deliver an unfailing performance. It has contoured sides that make it easy to grip even on extended use. At the back of the shaver is a pop-up trimmer you can use to detail your sideburns or pre-trim your beard before the close shave.
This is powered by a lithium-ion battery that can give a run time of up to 90 minutes on each charge. But if you need a quick shave, a 1-minute charge will give you 5 minutes of use.
Aside from that, this Speed Shave from Wahl has indicator lights that project the battery level and charging status. Another thing that I like about this shaver is its waterproof design that you can soak to up to 1 meter of water.
If you don't have a lot to spend on high-end foil shavers, this one from Wahl is a great start. It doesn't have the glittery features of other options I reviewed, but it still delivers smooth and nick-free shaves. And for most, this is all that matters.
---
Andis Profoil Razor Shaver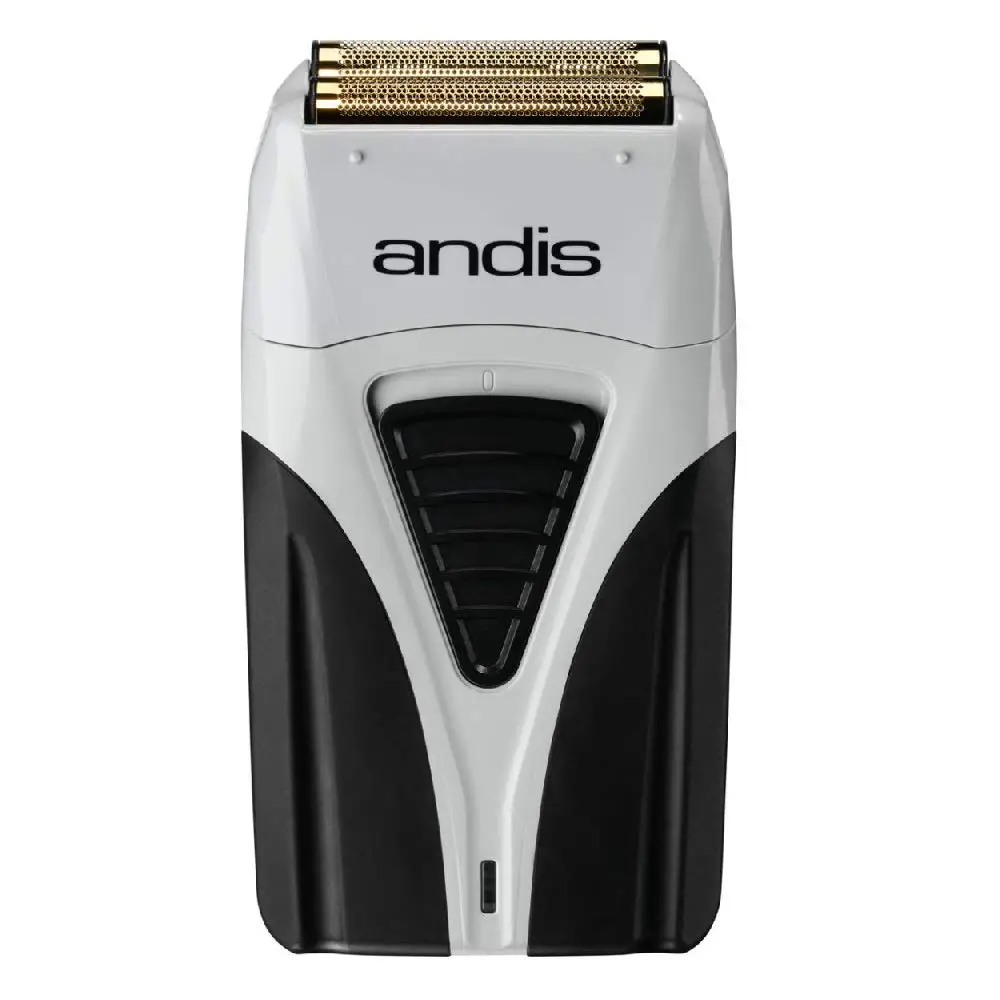 I decided to end this roundup with yet another classic option: the Andis Profoil Razor Shaver. This has staggered head shaver blades that provide close and smooth shaves. Aside from that, it has a gold titanium foil shaver that doesn't irritate the skin.
The Andis Profoil is suitable for removing stubble, finishing fades, and shaving your beard close. Its rotary motor offers topnotch power but in an ultra-quiet operation. For each charge, this foil shaver can run for up to 80 minutes so you can shave, trim, and style. And if you run out of power, simply plug it in and continue shaving. This can be used corded or cordless without any risk.
Overall, this foil shaver weighs only five ounces. This is the most lightweight shaver I've ever used, but not short of performance.
But just like the Wahl Five Star shaver, this doesn't have a pop-up trimmer. Again, for its price range and simple design, this is something you should expect. Nevertheless, it's a functional and reliable shaver that you can get without dipping into your savings.
Another perk in getting the Andis Profoil is that the replacement blades are much cheaper than other options here. It's also easy to clean and a very straightforward foil shaver.
---
Frequently Asked Questions
Q: Do foil shavers leave stubble?
A: No, most foil shavers can remove stubble, thanks to its close shave. It also protects the skin from irritation, which is an excellent choice for those with sensitive skin. If you want to leave the annoying stubble on your face, you should get a foil shaver.
Q: Can I use a foil shaver for my pubes?
A: Some foil shavers are designed for use on your privates while others are not. If the shaver you got isn't meant for such purpose, I don't recommend using it otherwise. You may end with nicks and painful ingrown hairs. If you need to shave your pubes, get a dedicated tool for such an area.
Q: Do I need to shave wet or dry on an electric shaver?
A: Most foil shavers nowadays work both ways. Some guys shave wet using a pre-shave or cream for a closer finish. Also, those with sensitive skin may thrive with a wet shave, but this is still a case-to-case basis. You can try both to see which works for you best.
Q: Is dry shaving bad?
A: The good thing about foil shavers is it allows dry shaving with minimal irritation. However, those with very sensitive skin might experience razor burns and ingrown when shaving dry. This is more observed to those with curly facial hair, although it also varies per person.
Q: Is it advisable to shave every day?
A: No, shaving daily isn't ideal because it can lead to burns and irritation. You must give your skin enough time to heat for about one to two days. This will also help clear up any nicks that you've sustained on the previous shaving.
---
Final words
With the best foil shaver for sensitive skin, you can now say goodbye to itchy, painful, and rough shaves. You will also finish your regular shaving faster and with a closer cut. Just make sure that you get one with the right features that suit your needs and budget.
What do you think of the foil shavers I reviewed here? Let us know below!